You Are The Media Lunch Club brings people together who want to learn more about building their own space and growing their loyal audience.
About This Event
You Are The Media is a weekly email, sent every Thursday morning at 6.30am that encourages businesses to own the spaces that are theirs and to build a loyal audience.
It is all about creating something so people have a sense of belonging and not live in a space where they are coerced from strangers to give out business cards like ninja stars.
WHY?
There is a community that is growing, why hide behind something that arrives in an in-box.
Stop giving your money to the likes of Google, Facebook and talking to strangers. They do not care about the development of your business. Even worse companies who give it the big 'I AM.'
Head on over to Strawberry Thief for a bite to eat with your hosts Fleur Cook and Ben Roberts.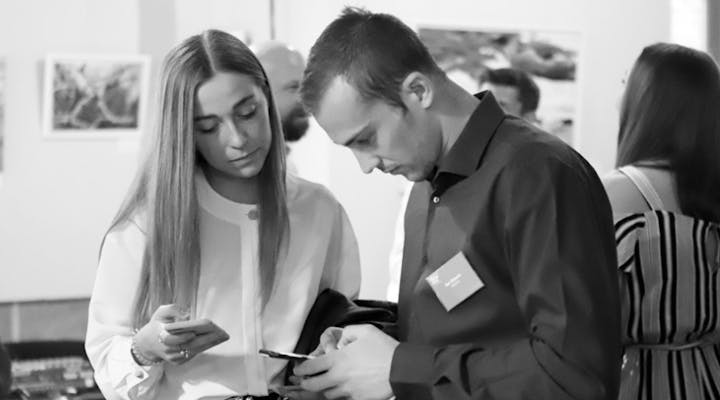 WHY IS THIS HAPPENING IN BRISTOL?
You Are The Media started in Bournemouth in 2016. The Bristol YATM Lunch Club is created and curated by people who live and work in Bristol.
It has worked in Bournemouth by creating a sense of belonging to those who participate. It can be lonely and isolating when we live our lives behind a screen. By having something that you and others feel a part of, it becomes easier for people to come together.
When you are an active participant in the place called home, everyone can benefit.
You Are The Media activity includes a monthly podcast as well as the annual YATM Conference during May.
WHAT IS THE OCTOBER TOPIC?
How To Be A Confident Blogger, Even If You Got A D At GCSE English
Let's share what you need to be doing to help you find your voice and share with others.
Join us and Richard Norton from Tiny Giant as we delve a bit deeper into the world of writing/blogging for your lunchtime.
Let's look at:
– Who do you write for, search engines or an audience of people?
– Practical tips such as good headings
– What is a good sentence length?
– Storytelling and creating your narrative
– Long form versus short form content, who wins?
– Headlines for your emails
– What works and what doesn't work (with examples to share with you)